informations covid-19
informations covid-19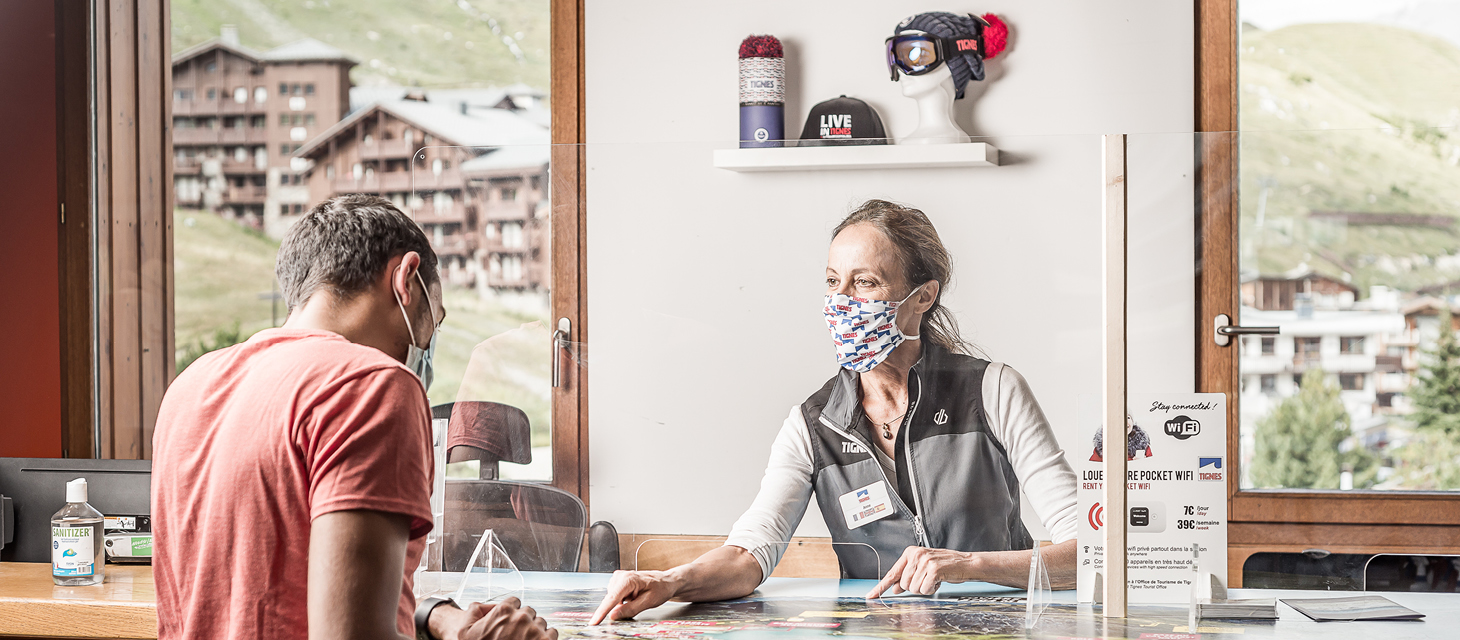 The tourist office, accommodation providers, activity providers and the various shops in the resort are preparing their openings for the winter season, in compliance with the directives given by the Government, and within the framework of their dates. respective opening.
We are all very impatient to see you again, and are working together, in a united and responsible manner, to welcome you to our Stade Naturel
tignes this winter? a big yes!
Incredible LANDSCAPES

to take a breath of fresh air

300 km of slopes

to make sure you have space

very fast lifts

to limit queues

AND IT FALLS UNDER SENSE (BUT we prefer to say it again)
OUR STAFF is trained and equipped with masks, hydroalcoholic gel is available in all enclosed spaces, everything that can be disinfected is disinfected regularly ...
DIFFERENTLY SAID: we welcome you as we would welcome our own adored grandmother, and that is saying a lot!
WINTER IS coming ...
We don't have all the answers yet,
but we are doing everything possible to prepare you for a winter season in the best possible conditions!
WHAT's new ON THE SLOPES?

SKI LIFTS:
Wearing a mask or a technical neck warmer (anti COVID) will be compulsory to use the ski lifts, like all other means of transport.
There are no plans to limit attendance: With 300 km of slopes we will have ample opportunity to respect physical distancing
"COVID" REFUND CONDITIONS:
Any package purchased directly from the STGM and not used due to COVID-19 will be fully refunded (or prorated in the event of partial use of the package).
SKI SCHOOLS:
The necessary measures are in place for the safety of your children:
Limitation of the number of students per course depending on the evolution of the situation
Social distancing in groups
Facemasks are compulsory at the ski school meeting points for the start and end of lessons (Instructors, adults and children 11 years + )
Hydro-alcoholic gel available
Limitation of the number of persons accompanying students to lessons
Spaced out organization organisation of class departures and arrivals
Cleaning & disinfection of the premises, use of gloves for the presentation of rewards, regular cleaning of bibs
Booking activities online and by phone / email
Accommodation
Wearing a mask is compulsory in the common areas
Disinfection of equipment and surfaces
> WHAT CANCELLATION POLICIES ARE BEING OFFERED BY THE HOSTS?
Each provider is free to decide on their own cancellation conditions, so we recommend that you contact your host or the activity provider concerned to find out the cancellation conditions specific to them. But they remain particularly flexible today, and especially if the COVID-19 context were to change.
RESERVATION CENTER
Tignes Reservation offers optional cancellation insurance that covers you if: you, your spouse or a member of your family or any person usually living under your roof is diagnosed positive for COVID-19 before the scheduled departure date of your trip.
RESORT LIFE
RENTAL SHOPS
Single direction of traffic
Equipment disinfection
RESTAURANTS, BARS, CLUBS...
Currently the restaurants and bars are open on condition of respecting the health protocols in force.
Clubs are currently not allowed to open.
Tignespace
Tignespace is open with sanitary measures : Find out more
Lagon
The Lagon is open with sanitary measures : Find out more
[12/10/2020] MAP OF THE SITUATION IN FRANCE:
TIGNES is located in the Savoie department (73) which is classified as an "alert zone", the first level of classification.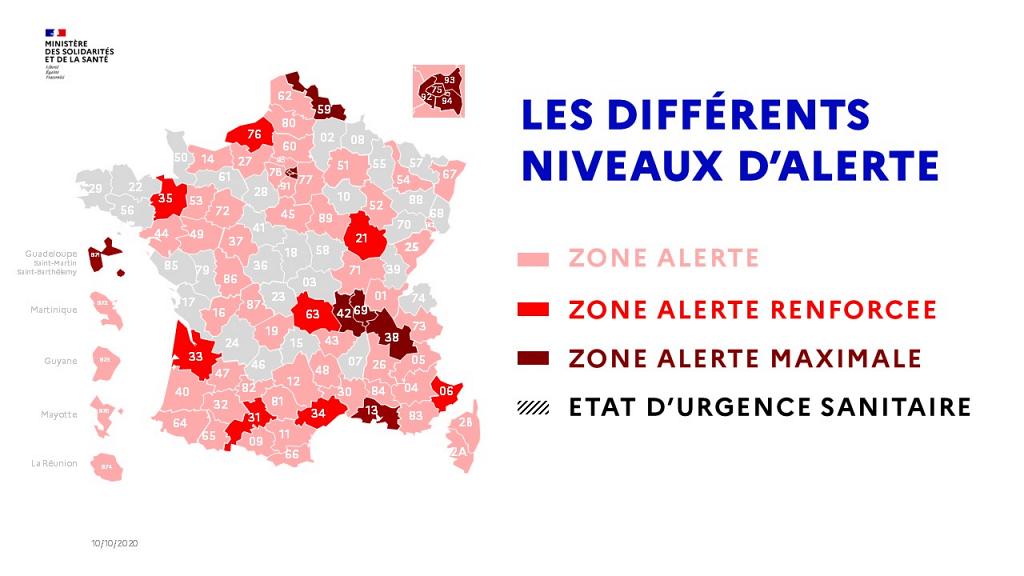 You can consult in real time the evolution of the situation and the health measures on the government website: Click here