Tignes Tech
NETWORKING AT THE SUMMIT ON 22 AND 23 APRIL 2022
Tignes is organising the first edition of a new B2B and B2C event, the Tignes Tech. The aim? To bring together several mountain players to provide solutions that meet the challenges of pleasure and sustainable development for a stay in the mountains. To give a voice to the various innovators who are building projects that combine the enhancement and protection of the territory with the provision of a quality service to the clientele of today and tomorrow. The event will give the floor to start-ups to present their products revolutionising mountain activities and sports in our resort!
How can we rethink or improve the practice of sports in the mountains
to make it more accessible to all, while respecting our Stade Naturel?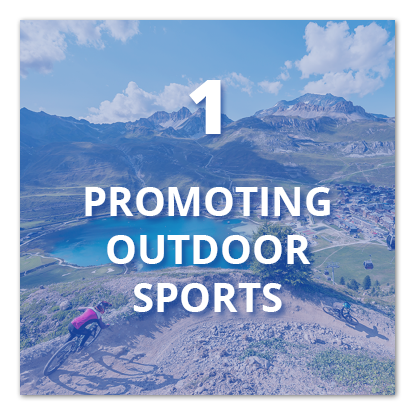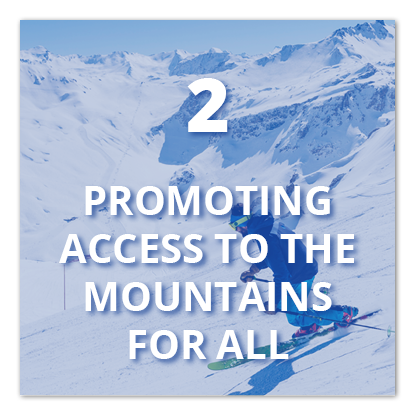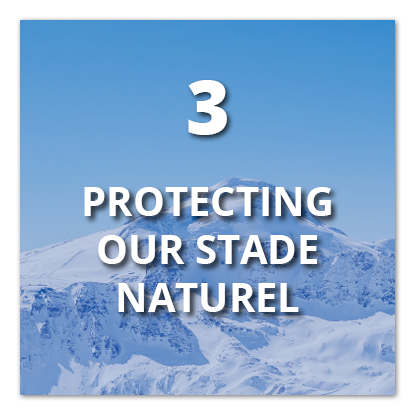 The confErences
Two free conferences open to all will be held in the Tignespace auditorium on 22 April from 5pm.*
*Only in french
1 7 : 0 0 - 1 7 : 4 5

C O N F E R E N C E #1

Antoine PIN

Head of France Protect Our Winters

Protect Our Winter's actions: innovation and inspiration

Thanks to digital tools created by innovative companies, POW Fr offers its community the opportunity to turn their passion into action. Whether it's around the issue of mobility, advocacy or second-hand goods, POW Fr sets up campaigns to highlight the tools created by our partners that equip the community to act in favour of the climate, through the spectrum of our passions. Come and learn more about how cooperation between start-ups and associations can lead to impactful actions.
A word about... Antoine PIN & Protect Our Winter
An ecologist with a thousand contradictions, a perfectible activist and a shoddy sportsman who often has a bad haircut, Antoine Pin runs the POW France association with the crazy hope that the passion one feels when spending time in the mountains can serve as a motivation for climate commitment! Also a Bauju by adoption, but a chauvinist in his own right.
Protect Our Winters France brings together the outdoor sports community to use our common passion to act in favour of the climate. The time we spend out in our favourite spaces brings us face to face with the realities of climate change. We want the motivation for our adventures to be used for a low carbon and just society.
Whether it's through the creation of inspiring images, the provision of tools to promote low-carbon mobility or campaigns to bring the voice of the outdoors to elected officials, POW Fr helps all outdoor enthusiasts to take positive action for the climate and our mountains!
1 7 : 4 5 - 1 9 : 0 0

C O N F E R E N C E #2

Armelle SOLELHAC

Founder and CEO of SWiTCH

Top 10 trends in digital marketing by 2030?

What are the major trends and weak signals for the coming years? What should tourism professionals be aware of in their marketing strategies and communication action plans? Will digital and artificial intelligence make customer relations more human? From the USA to Austria, from Japan to France, Armelle Solelhac will present her review of the trends and weak signals in digital marketing applied to the tourism sector for 2025 and how to respond effectively?
A word about... Armelle SOLELHAC & SWiTCH
Armelle Solelhac left in 2005 for a 2 year world tour of ski resorts. She visited 280 ski areas in 27 countries on 5 continents. On her return, she founded SWiTCH, a forward-looking, marketing strategy and digital communication agency specialising in the tourism and outdoor sports sectors, based in Annecy (France) and Los Angeles (USA). At the same time, she invests as a business angel and sits on the board of directors of several companies and non-profit organisations. She also works with start-ups in the Outdoor Sports Valley incubator to help them develop and grow.
Replay of the conferences