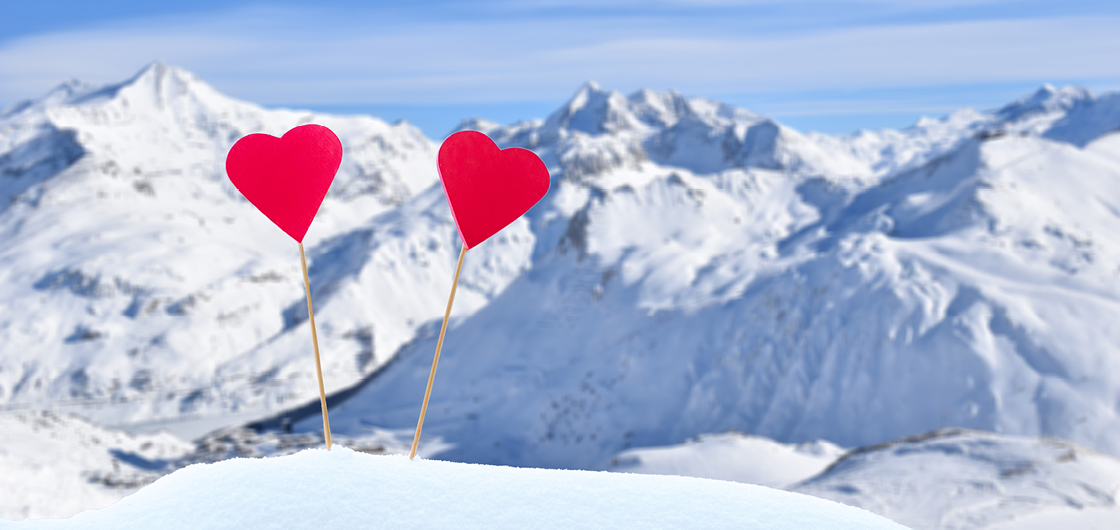 Surprise your better half with our Valentine's Day special guide
There are those who are impatiently awaiting the date, those who don't care, those who tell anyone who will listen that "it's just a commercial party", those who feel a bit blue at the idea of not having plans for two that day, and those who live in a remote cave and have not even noticed that February 14 is fast approaching...
What if this year, we took advantage of the inflexibility of the calendar to transform this agreed date into the perfect excuse to have fun? With our lover, our "BFFs", or by ourselves. Because we could argue for hours on the fact that proofs of love are given all year round... but very often the days go by without us taking the time to make room for our cute "lovey-dovey" penchant in our busy lives!
So grab a coffee, and rack your brains for a few minutes while sipping on it: what would REALLY make him/her happy that day? How could you offer him/her a crazy parenthesis that looks just like YOU to spice up the routine of everyday life?
Not very inspired? Here are some ideas!
Our "Valentine's Day special" selection
(also works for "Galentine's Day"!)
Share an unforgettable moment:
Treat yourself to a first flight in a microlight and discover the world (well… the mountains of Tignes) from a new angle: the two pilots and brothers Loïc and Félix take you on a completely magical "side by side" flight, to make sure that, for once, you won't be to much down to Earth.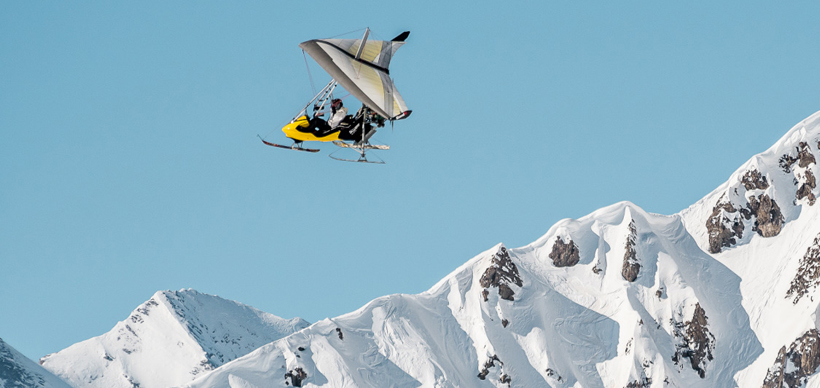 Go from giggles (by putting on your "Teletubbies" jumpsuits) to absolute zen by testing ice-floating, an activity that consists of letting yourself float on the icy waters of Lake Tignes, well wrapped up in your down jacket, itself protected by a thick wetsuit. With a hot tea in hand!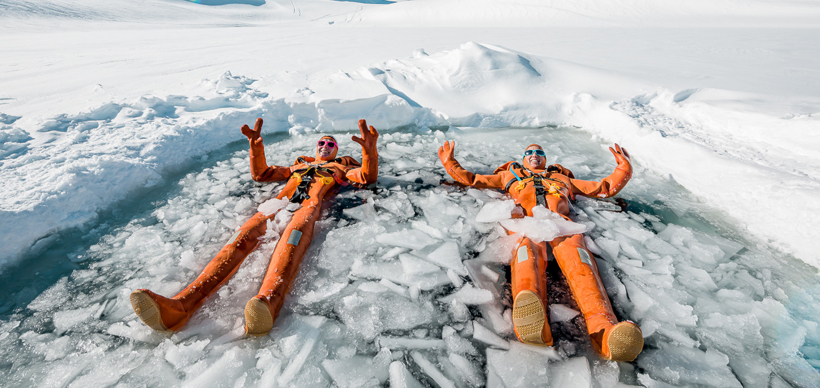 Sauna, hammam, jacuzzi, massage, body or facial treatment... More classic than ULM or ice-floating, but so relaxing! Give yourself a sweet break and pamper yourself to savor the present moment even better.
Bring out the big game:
Book a table at one of the most prestigious addresses in Tignes, such as Ursus (1 star in the Michelin Guide), Table du Panoramic (also 1 star), Kaya or Gourmet (gourmet restaurants).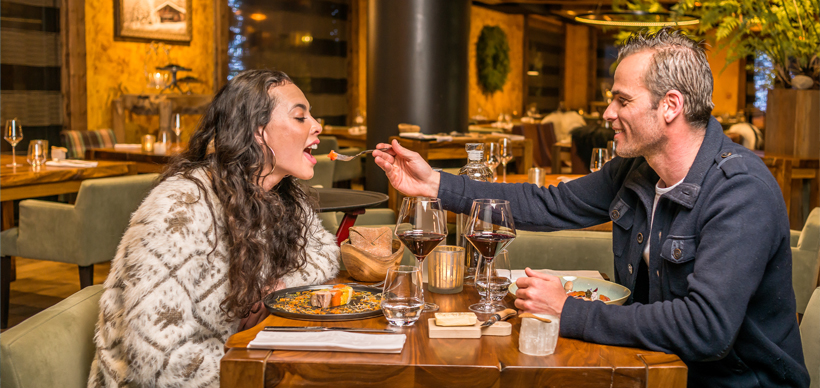 Spend a timeless evening enjoying an exceptional dinner at an altitude of 3032m (at the Table du Panoramic) before descending on skis via the mythical Double M piste in the light of your headlamp; or disconnect completely from the rest of the world for a night in the heart of the mountains, in the semi-transparent but 100% cozy dome of the Wild Nest.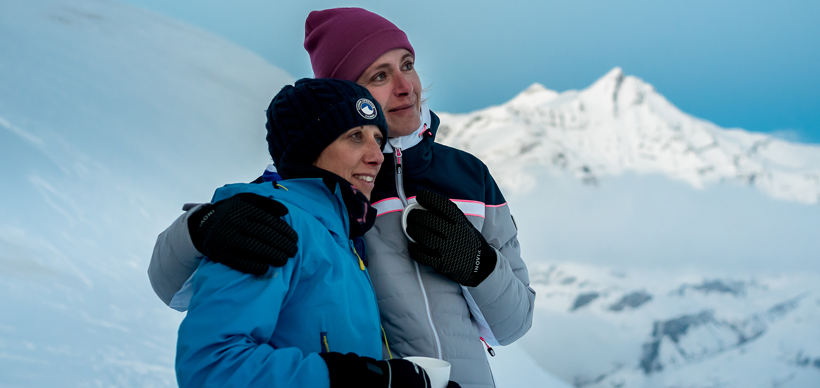 Immortalize your marriage proposal in an exceptional setting:
Have you been thinking about « putting a ring on it » for some time? With the help of a high mountain guide, put on your touring skis, set off to explore the Vanoise National Park… and get down on your knees in front of your favorite emblematic peak! Bonus: your witness of the day will be happy to capture the moment in photo/video for posterity!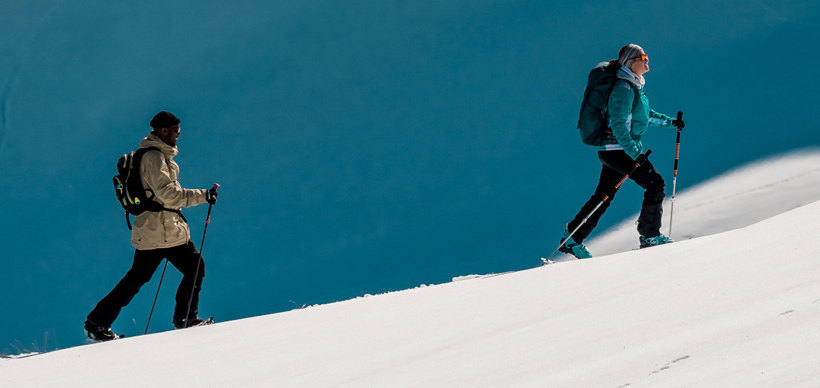 Show him that you know him/her by heart:
He lives for burgers? She only dreams of fondue? Take advantage of Valentine's Day to realize their simplest dream: a moment for two to giggle over their favorite dish before falling on your couch, sated and happy, watching the snow fall. That's what life is all about!