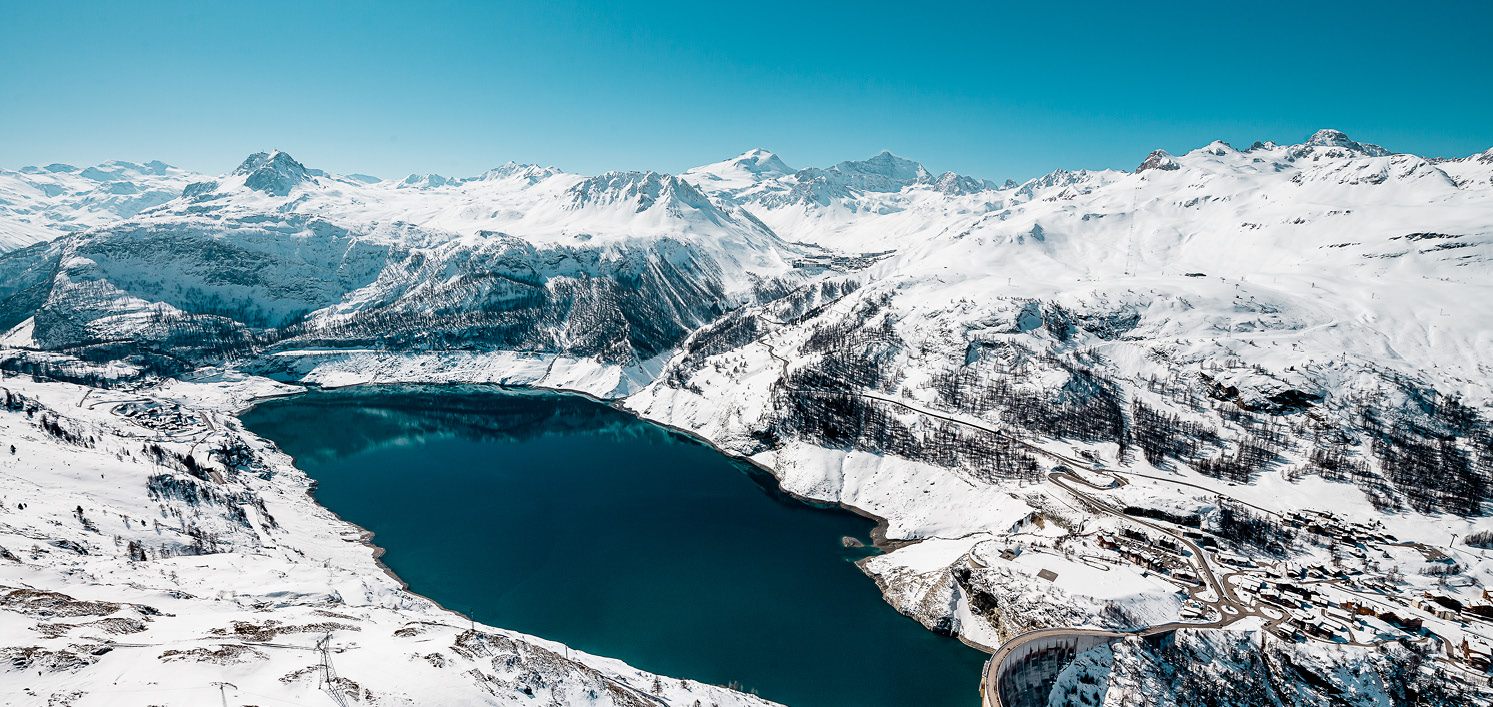 For rent: office with a view!
Want to change your life? Start by changing your view!
Leave everything behind and move to the other side of the world (or France)? A sweet dream... that few of us are ready to turn into reality! Family, friends, the cosy nest in which we have invested: after all, why leave behind everything we hold dear?

Yet when you look out of your office window, you are sometimes tempted to replace the building opposite with a view of the snow-capped mountains. What if the current context gave you the opportunity to take a small chase instead of a big leap? What if the recommendations in favour of teleworking offered you the long-awaited break from the daily routine without a long-term commitment? Leave the city for a few days, or a few weeks, and turn your office into a natural stage!
TELEWORK. SKY. RECOMMEND!
Are you used to eating in front of your computer screen? Teleworking in the mountains will give your lunch break a whole new flavour! When midday comes, put on your ski boots and allow yourself a few laps of the slopes: Tignes is a ski resort, so no time wasted in transport, in a few minutes you're there! There's nothing better to recharge your batteries and fill up on light before reconnecting to your emails in the afternoon.
At the weekend, or during your days off, discover the entire Tignes - Val d'Isère ski area (300 km of slopes after all!). And for the lucky ones who have the freedom to adapt their schedule easily: why not ski in the morning and work at the end of the day instead?
good deal:
The Pass'Liberté and Tignes à la carte ski passes give you all the flexibility you need to organise your days according to your desires and constraints.

Tignes à la carte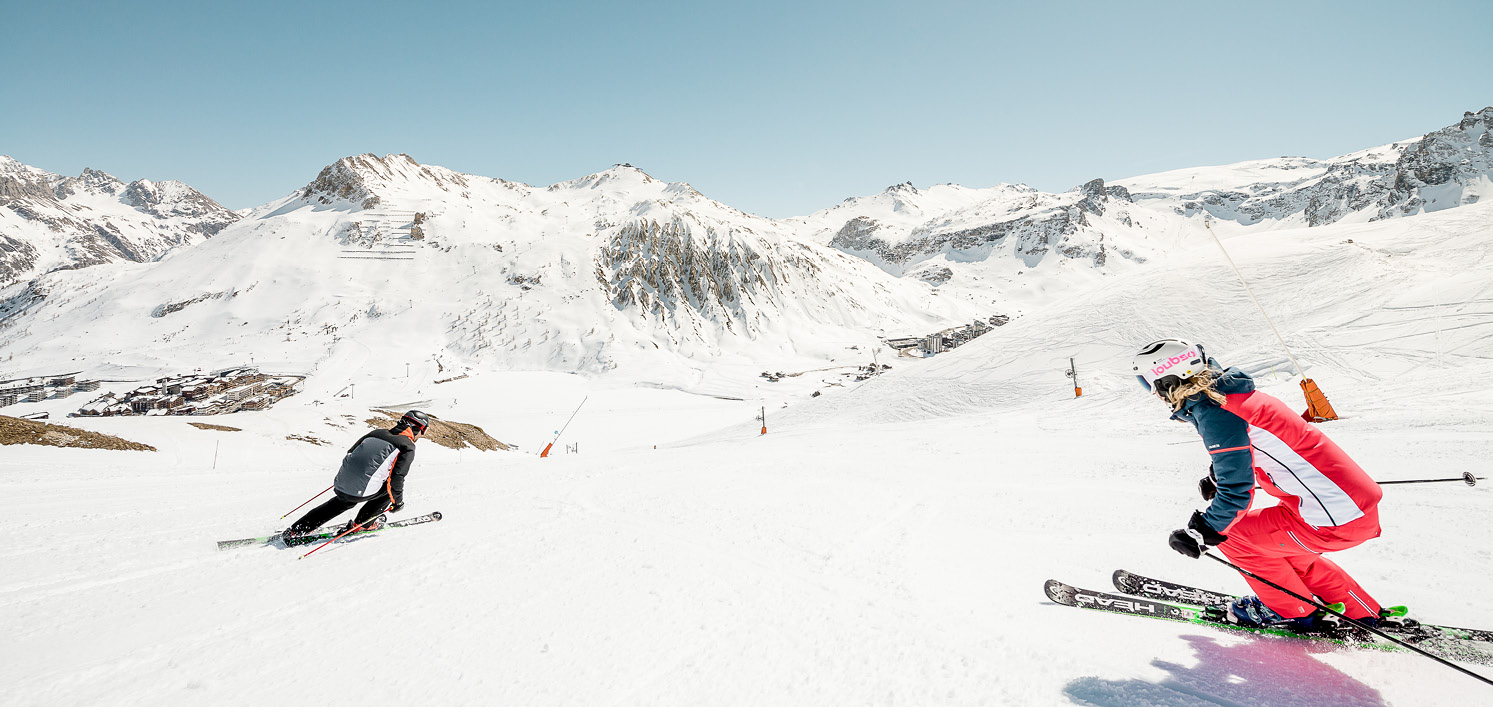 *Code valid only at time of purchase. The code is not valid retroactively.
LIKE AT HOME... BUT BETTER!
Sometimes, the daily routine is good. Are you used to going out and doing sport? In Tignes, take advantage of all the advantages of the town... and the incomparable scenery too!
Continue your sports routine in optimal conditions thanks to the two sports centres in Tignes: the Lagon (swimming pool, fitness classes, weight room, and even a wellness area to finish off your session) and Tignespace (climbing wall, squash, badminton, tennis, football and volleyball courts, golf simulator etc.).

Take advantage of the close proximity to nature to try out activities that are a change from your traditional weekly run, just a stone's throw from your accommodation: ice-floating, Bun J Ride, Moonbike, snowshoeing, ski touring, first flight in a microlight etc.
For everyday shopping, there are supermarkets in every part of the resort. Perfect for those who prefer to stay in a flat and don't want to have a restaurant for lunch and dinner (and even less to skip their sacrosanct breakfast!).
Not in the mood to cook? Because you can be a cheese fan, but not feel like eating a fondue at every meal, discover the wide range of restaurants available in Tignes: meals on the go between two visits, take-away meals (pizzas, Asian cuisine etc.), French or traditional cuisine, gastronomic restaurants (including two Michelin-starred ones) to treat yourself or to celebrate a special occasion (a birthday... or a signed contract!). There is something for everyone.
Fancy a cocktail, a good mulled wine, or simply a beer? After your day of telecommuting, alternate between trendy addresses, muffled atmospheres and "seasonal" bars to unwind and discover all the facets of the Tignaddict attitude.

Are you a film buff? Go to the Tignes Val Claret cinema: four screenings are offered every day, from Sunday to Friday, with a varied programme that follows the national releases (and even films in VOST for the fans!).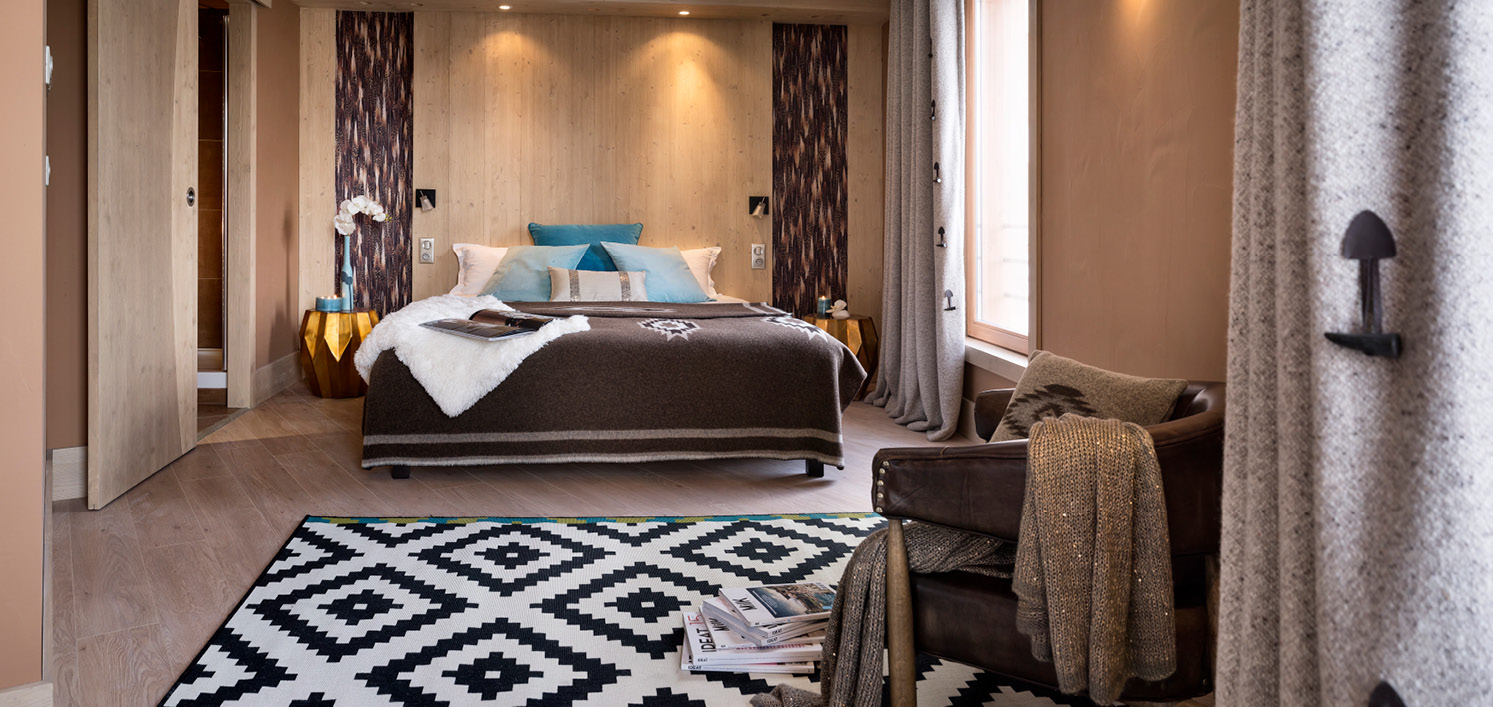 AS EASY AS A WHIM!
Want to take the plunge? Nothing could be easier! Contact the official Tignes booking office: the holiday advisors will find you the accommodation that best suits your criteria, with WiFi access "of course", for a period of a few days or a few weeks.
The periods outside the school holidays (such as January or March for example) are particularly favourable for teleworking in the mountains: low prices (accommodation, train...), less frequented ski area, cinema snow, etc.
SO WHAT ARE YOU WAITING FOR TO CHANGE YOUR VIEW?