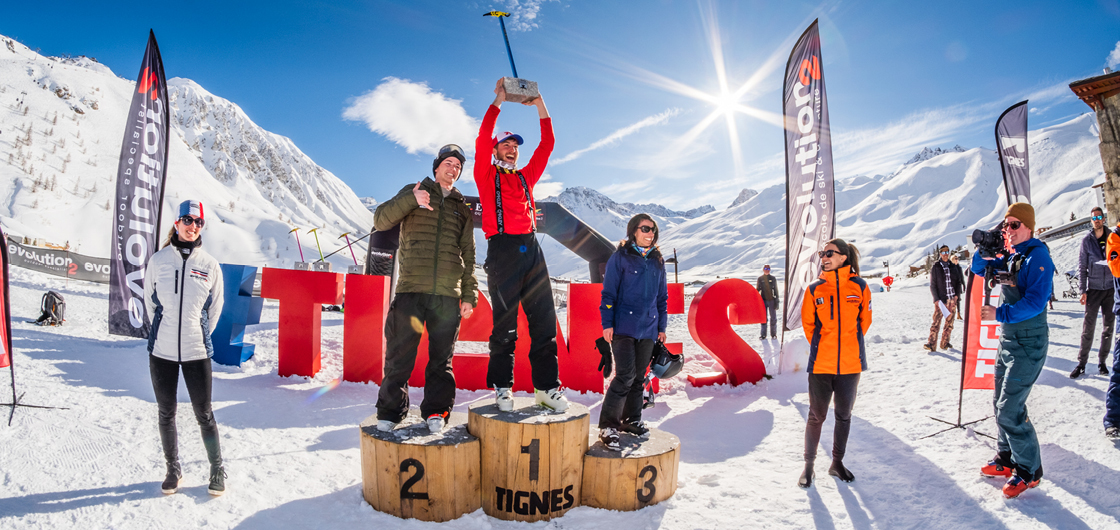 How are athletes judged at events?
During the various sporting events organised in the resort of Tignes, it is always necessary to decide between the competitors. To do this, judges are called upon to give a verdict, to distribute the points and scores which will then allow a ranking to be established and thus to designate the winner of the event. How are the athletes judged? Who are the judges in charge of this shadowy mission that is so crucial to any sporting event? Focus on this job like no other with William Cochet, judge this season on the French Freeride Series event.
meeting with William Cochet

What is your background?
William Cochet: I myself competed for about ten years, before taking on the role of spokesperson for the riders. I have always wanted to develop my sport; so it was natural for me to pursue my career in judging.
Do you necessarily have to have competed yourself to judge a freeride competition?
No, it is not an obligation. But it is necessarily easier to understand and use the judgment criteria properly when you are a competitor yourself. We do it automatically.
What, in your opinion, are the human and technical qualities necessary to become a freeride judge?
Impartiality is certainly the first of the qualities when judging a competition... but it is your experience that makes it possible to identify bonus and malus points when observing a run! We also have to show pedagogy to explain our choices after the race, while listening to the feedback from the riders in the event of disagreement or misunderstanding.
What is the part of objectivity and subjectivity in the notation of a run?
The part of objectivity is predominant, it is the "mathematical" side of our job. Throughout the rider's run, we add and remove points by following a very precise table of bonuses and penalties that we apply. Subjectivity comes second, when you have to arbitrate between similar runs. We then trust our instincts, our general impression.
What do you enjoy most about judging a competition?
The sport! I am a sports enthusiast first and foremost.
On the contrary, what do you find the most difficult?
The cold… It can sometimes be very long when the temperature is vey low and you start to feel cold from the inside.
What advice would you give to someone who is going to participate in their first freeride competition? Training, mental preparation, state of mind...
First of all, you have to ride with friends in order to challenge yourself while skiing with pleasure... Then you have to take a first start in order to feel and understand the pressure of a competition!
What makes you love competition? In your opinion, what would be the unstoppable arguments to encourage a young person (or not so young) to register for the FJT 3* or FWQ 1* in Tignes?
I think everyone finds what they are looking for. For me, it's always been about pushing yourself mentally. Taking a competition start means having to control your nerves… You quickly lose your means once in the starting arch! But when you find the right formula and you feel good about your run, the feeling once you've crossed the finish line is incomparable!
Do you have any keys to give new spectators to understand and enjoy the competition?
I don't think there's a lot for spectators to understand, you just have to watch the competition like you would watch a ski film... but live. Most of the time, the winner is simply the one with the most impressive run.
Do you have an anecdote to share about a past competition? Ex. a fairly drastic score disagreement with other judges, a run that particularly marked you, perhaps you witnessed the "birth of a champion" in a past competition, etc.
Last year's Nendaz Freeride, when we judge that Victor Lourdel is the best without doing tricks. What he did that day was nothing short of stratospheric in jump size and control. But we knew that not everyone would understand because other riders had done many tricks... and we were right !