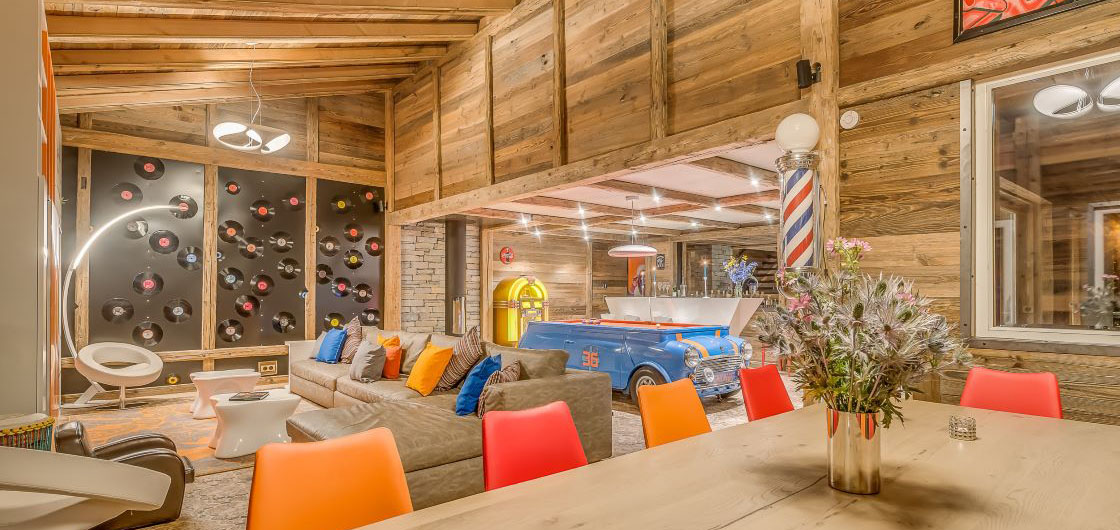 The joy of a stay in a chalet in Tignes
You've been dreaming about it? Here they are : the long awaited vacation in the mountains! This year, why not doing something special and making no concessions by renting a chalet?
Whether you are going as a couple, with friends or family, in small or large groups, the chalet offer in Tignes is various and you will find the chalet that suits you. Light the fireplace, get out the woolen socks, and enjoy an authentic stay in a chalet in Tignes.
SUMMER AND WINTER ALIKE, FALL UNDER THE SPELL OF A STAY IN A CHALET IN TIGNES

What could be more typical than a stay in the mountains in a chalet? Wooden, stone, luxurious, rustic, each chalet is unique and will transport you in a cocooning atmosphere surrounded by the mountains.
Whether you prefer a soft blanket by the fire after a day of skiing, or an aperitif on the terrace in the shade of the parasol after a beautiful day of hiking, you will find the chalet that suits you. And yes, the chalet is not reserved for the winter season! If you can already see yourself returning to your wooden chalet with your cheeks reddened by the cold of a day's skiing, the summer period has nothing to be ashamed of and lends itself completely to a summer stay in a chalet. The opportunity to find a small cocoon of comfort after having spent the day hiking, mountain biking on the bike park of Tignes or even water activities on the lake of Tignes.

To keep a close access to the lake and enjoy its turquoise waters, the chalet offer in Tignes le Lac is large and will satisfy your desires, as well as for your small group of friends or your big family.
According to Thibault de Saint Martin, manager of the White Gold group, "renting a chalet in Tignes is the guarantee of a unique experience, taking advantage of the intimacy that this accommodation offers to fully enjoy this moment with your loved ones. All this in a breathtaking environment that will delight all the family."
MORE OF A WOODEN OR HIGH MOUNTAIN ATMOSPHERE?
In Tignes, our different villages offer very different atmospheres. Immerse yourself in a forest atmosphere, surrounded by larch trees on the banks of the Isère River in the picturesque village of Les Brévières. This is where you will find all the luxury chalets of the WhiteGold group, designed by Guerlain Chicherit, a professional skier with an overflowing imagination that is perfectly reflected in the interior architecture of the themed chalets. As a simple example we could mention the presence of an airplane cockpit transformed into a bed for children, a billiard table made from a car or an old gondola in the middle of the living room.

If you want to be close to the peaks and wake up facing the summits, take the altitude to Tignes le Lac. Located at an altitude of 2100m, the heart of the resort, reserves its secret corners ideal for a chalet rental in Tignes. At the edge of the lake in the Chartreux district, or ski in ski out chalets in the Almes district, consult all the offers and book your favorite without waiting: https://reservation.tignes.net/chalets-individuels-tignes.html