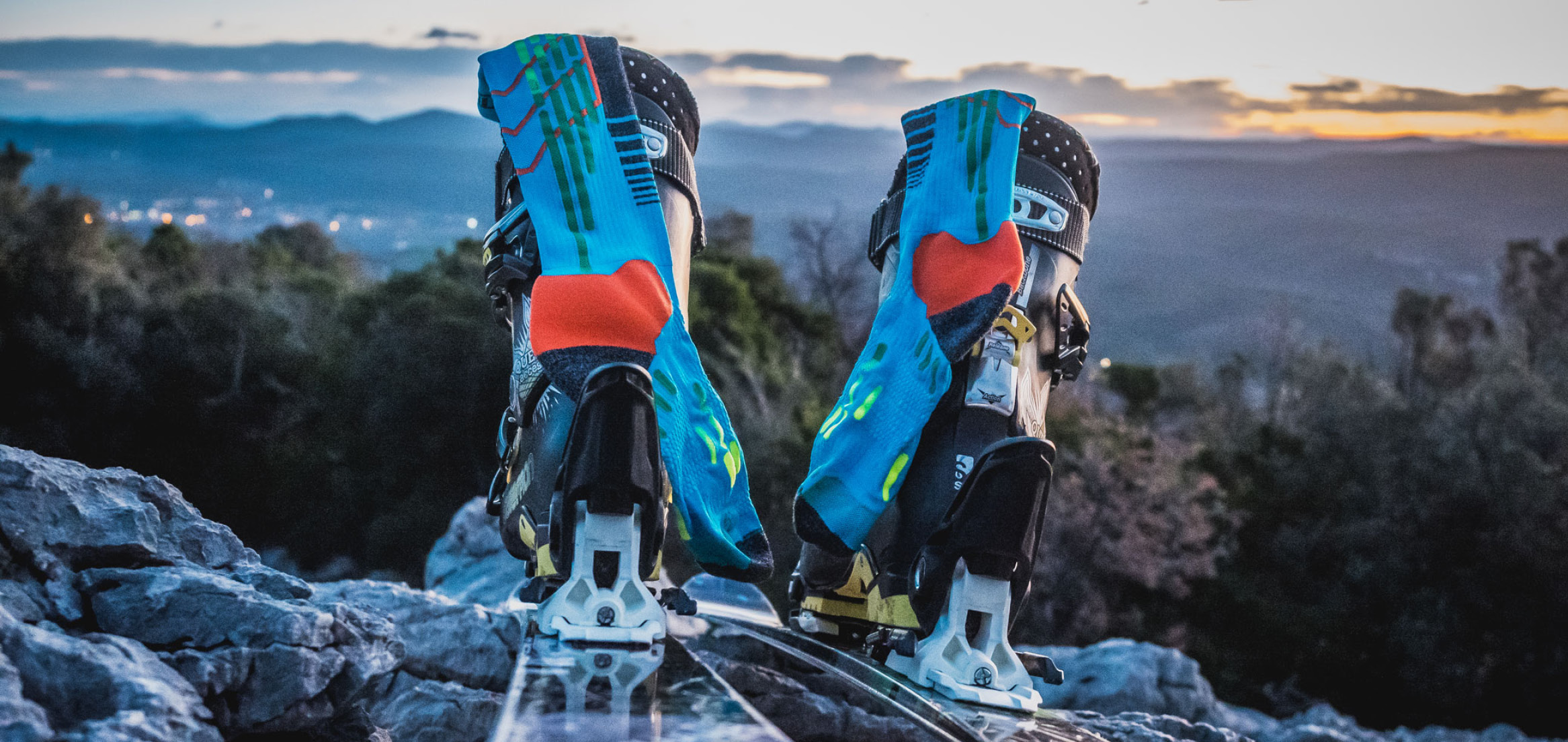 How to choose your socks for the winter season?
OK, you're ready: brand new outfit, waxed skis, helmet, gloves and boots, everything has been checked to attack this new ski season in perfect conditions.
Everything? Really? The subject of "socks", too often forgotten, has not been addressed... and yet it is fundamental to make the most of all the sensations.
Indeed, the choice of a quality pair of socks adapted to your practice is essential. If this is treated lightly, the risk is to literally spoil this long awaited return to the slopes.
HOW TO CHOOSE YOUR SOCKS?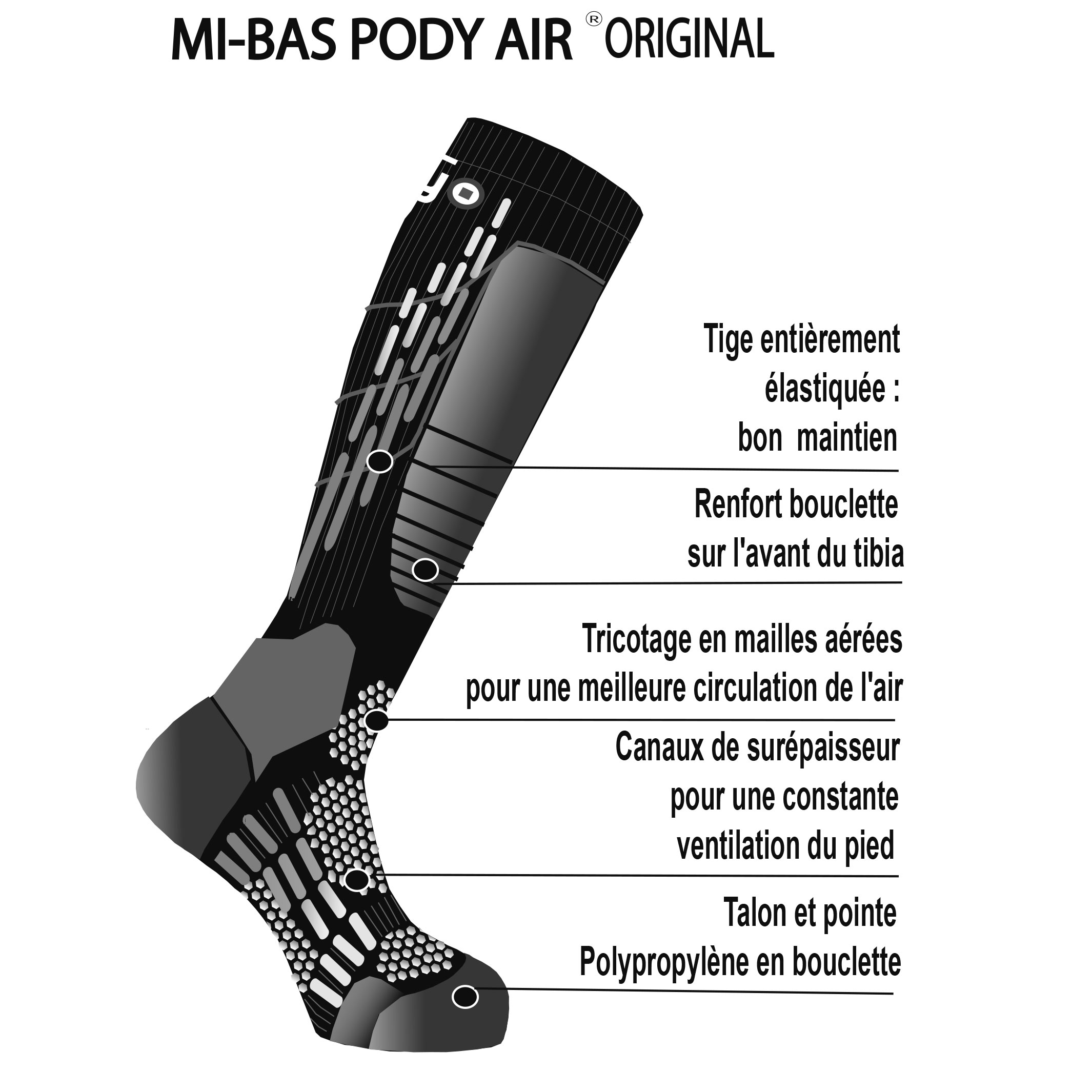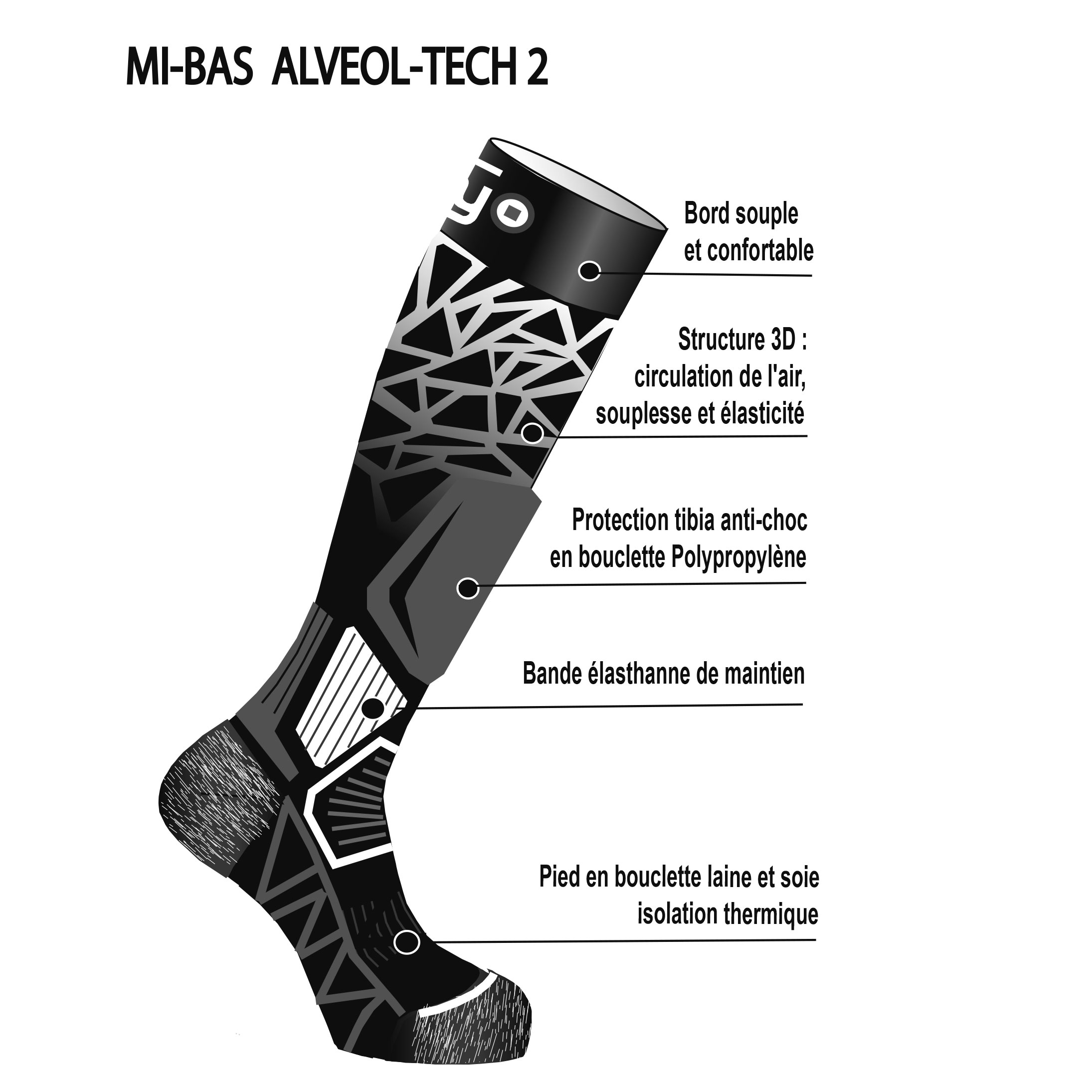 To choose the right pair of ski socks, you need to ask yourself a few questions:
1/ What is my level of skiing and the intensity of my practice?
If I ski every weekend, if I am an instructor for example, I would not choose the same socks as for an annual family ski trip. Most of the time, ski sock brands classify their models according to the degree of practice: the socks are thus adapted, by their materials and their construction. It is essential to choose socks that are adapted to your needs... Clearly, first price socks will not be adapted to regular practice, because they are made of materials that are not very resistant and without technical construction.
2/ Where will I ski, in what weather conditions?
Depending on the time of year, the altitude of the slopes and their geographical location, the temperatures will not necessarily be the same. This cold criterion must be taken into account when choosing socks, because the heat output is not the same for all models and their main material. Socks that provide a lot of warmth to the feet are very useful in very cold weather, and will literally change your life!
3/ What type of sport will I do?
The mountains in winter are not just about downhill skiing!
Depending on the activity you practice, you can adapt your pair of socks: cross-country skiing, snowshoeing, Nordic walking, sledging and many others! The technical constructions of the different models are adapted to your needs: flat seams, moisture wicking, heat retention, non-compressive, mix of materials... There are many technologies, and each sock model is designed to meet a certain number of criteria.
Now that you know which pair of socks is right for you, you need to know how to care for them. Ideally, you should wash them by hand, as this is how they will retain their characteristics for the longest time... If you are in a hurry, machine washing at 30° may be suitable, but definitely not the tumble dryer: it is the sworn enemy of socks in general!
Finally, take your usual size: it is important that the sock fits your foot perfectly to avoid any feeling of rubbing. Most models are mixed and offer a wide choice of sizes.
Focus on Thyo brand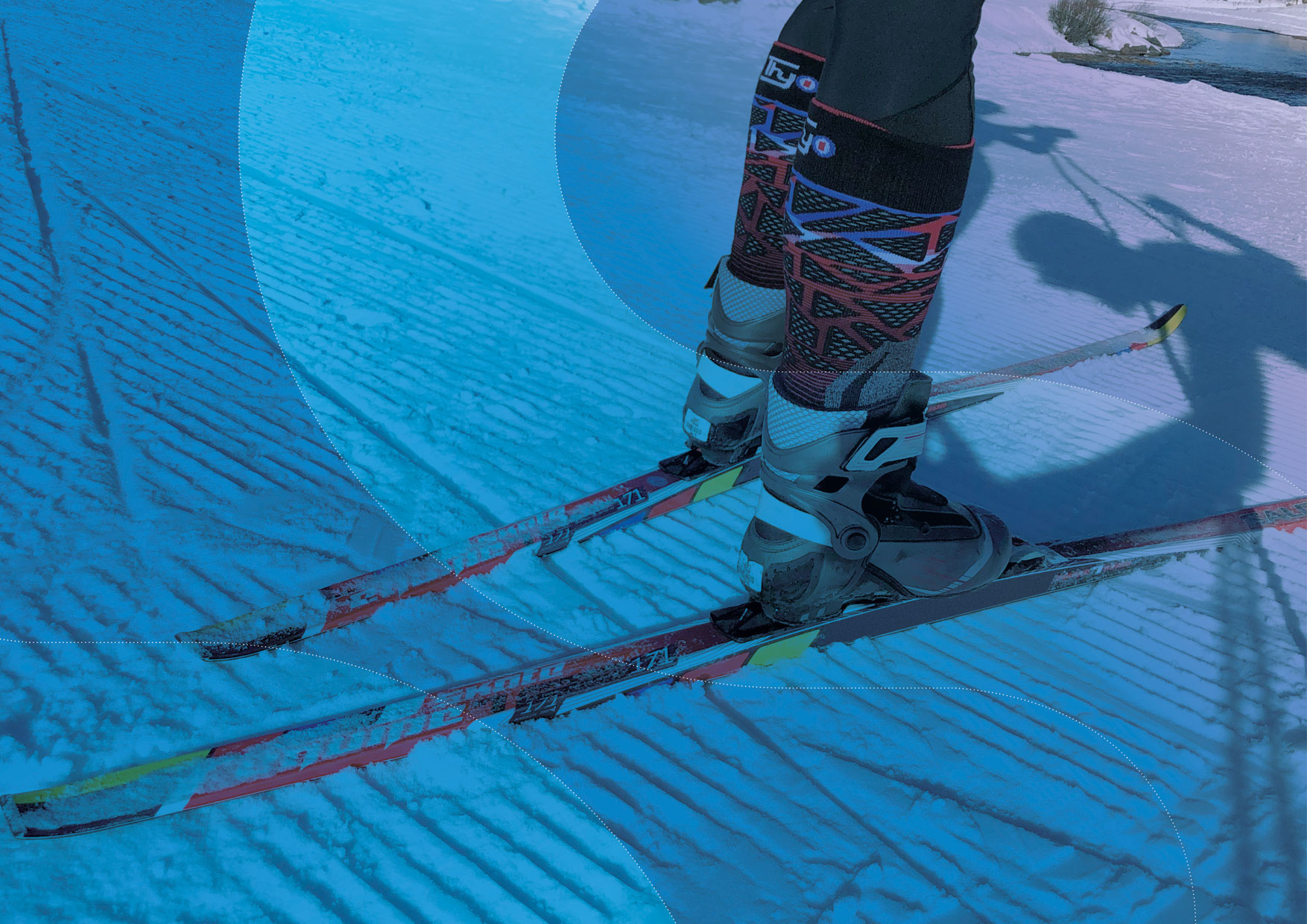 For more than 45 years, the THYO brand has been offering technical sports socks for various sports, especially skiing and mountain sports.
The expertise of this brand makes it one of the leaders on the market. The models offered are all designed in France, and part of the production is French.
The Thyo brand is aimed at different audiences, and its collection is tailored to the needs of the consumer:
1/ the Leisure range is aimed at a family audience, who enjoy the pleasures of skiing on an occasional basis. This range offers models for the whole family, from babies to adults.
2/ The Performance range, which is aimed at experienced skiers. These models combine intelligent materials with a technical construction designed to promote comfort and foot ventilation.
3/ The Expertise range, which is aimed at the most advanced skiers. The socks in this range are designed for intensive and demanding use.
The Pody Air technology, developed with sports podiatrists and patented by the Brand, is a flagship model of this range: the exclusive construction of this model provides the foot with constant ventilation, reinforced knitting zones on the support zones, but also an airy knitting that allows better air circulation.
4/ The Nordic line, which offers socks dedicated to other mountain sports.
Each season, the Thyo brand offers a wide range of models that quickly become indispensable allies: shock protection, foot ventilation, warmth, finesse, reduction of muscular tension... The technical expertise of these socks makes them an essential piece of equipment for the next ski season... Which is bound to be successful!