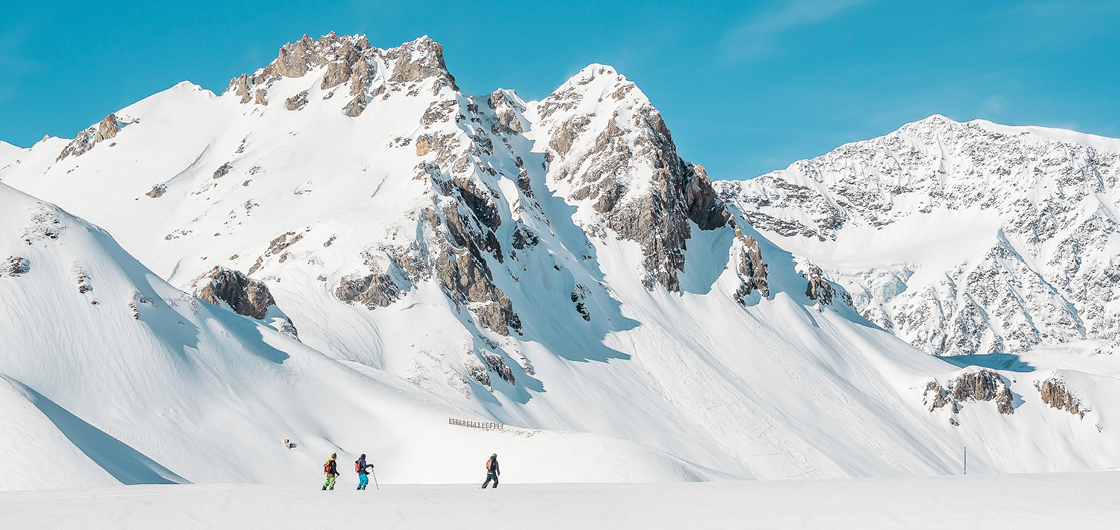 Together, let's protect our mountains
Protecting the environment can sometimes seem abstract when you don't have the chance to live as close as possible to nature. Holidays, essential to our well-being, are also a privileged opportunity to become aware of the need to protect the breathtaking landscapes to which we are drawn (especially in a preserved area such as the Vanoise National Park).
3 WAYS TO ENSURE AN ECO-FRIENDLY HOLIDAY
Limit your travel to the other side of the planet and favour transport methods that have less ecological impact whenever possible (train, car sharing, etc.)
Reflect before investing in ski equipment and clothing (new or second hand? Lifespan? Eco-design?)
Find out about the energetic performance of your accommodation and make an effort to lower the interior temperature by 1°C (less energy consumed for a similar amount of comfort)
Discover even more ideas at Mountain-riders.org!
THE "GREEN SNOWFLAKE" (FLOCON VERT) LABEL: LET'S GO!
In 2015, Tignes became the first ski area in the world to obtain the Green Globe label. In 2021, the resort is going further and is embarking on the Flocon Vert "Green Snowflake" classification! Objective: to take positive steps and allow you to support sustainable development and tourism during your holidays.